Car Insurance in Belleville, IL
Are you buying a new car or shopping for insurance quotes in Belleville, Illinois? Wottowa Insurance Agency is the leader in car insurance and has various plans to suit your lifestyle and budget. Our six most popular car insurance coverage options include:
Liability Coverage – This coverage is mandatory in most states and requires drivers to purchase at least the minimum amount of liability coverage. It has two components: bodily injury liability which helps pay costs related to another person's medical injuries in an accident and property damage liability to help pay for damage to another person's property.
Uninsured and Under-insured Motorist Coverage – in the case of being hit by a driver who either doesn't have insurance or their coverage is under-insured, this coverage helps pay for medical bills and, in some cases, damage repairs that occurred to your vehicle.
Comprehensive Coverage – This coverage has a deductible but protects your car from potential damages including theft, fire, hail, or vandalism.
Collision Coverage – Collision coverage comes in handy when you are involved in an accident either with another vehicle, fence, object, etc. that helps pay to repair or replace your car. This coverage only pays up to the amount of cash value of your car and is typically an optional coverage but may be required by your vehicle's leaseholder or lender.
Medical Payments Coverage – This coverage protects you and your passengers from medical bills in the event of an accident. It can include hospital visits, surgery, x-rays, physical therapy, and more.
Personal Injury Protection – only available in some states but like medical payments coverage, it helps cover other expenses incurred by injures like childcare expenses or loss of income.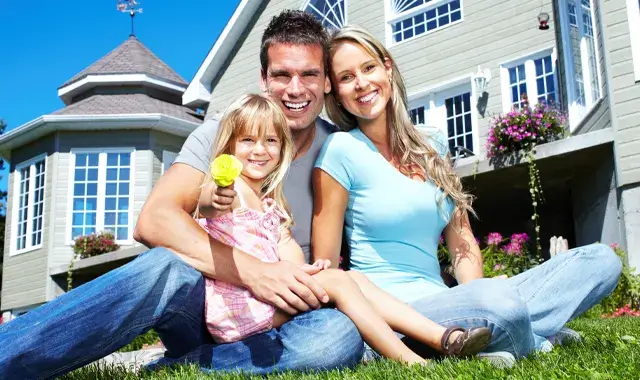 Home Insurance in Belleville, IL
Wottowa Insurance Agency's home insurance coverage plans aren't one-size-fits-all, instead, we provide various plans, normally customized to meet every individual homeowner's needs. Your home is more than likely your greatest investment and we want to help you keep it protected. Our premier homeowner's insurance coverage helps pay for repairs, replacements and provides financial security in the case of damage by certain perils.
Normally homeowners' policies include various coverage plans to better protect their homes, however, not all-natural disasters such as earthquakes and floods aren't typically covered. Therefore, you may have to purchase an additional policy to help protect your home from events like that. Some popular home insurance coverage plans include:
Dwelling Protection – a basic coverage option that helps protect the structure of your home in which you live against certain risks.
Other Structures Protection – most home insurance policies include this coverage that helps protect your property that is separate from your home such as a garage, shed, or fence.
Personal Property Protection – A common misconception is that home insurance solely protects your home. However, there are also coverage options like personal property protection that help provide coverage for stolen electronics or damaged furniture. This coverage can help repair and replace your belongings that have been damaged by a covered risk.
Liability Protection – this coverage applies when someone who doesn't live on your property is injured. For instance, if a guest trips over your porch and hurts themselves – liability protection helps cover the expenses of medical bills. Ask one of our agents about adding a personal umbrella policy and see what options are available to you!
Coverage Limits and Deductibles – Wottowa Insurance Agency wants to remind you that every coverage in a homeowner's insurance policy is subjected to a limit, or in other words, has a maximum amount they are willing to pay toward covering a claim. You can adjust your coverage limits to better suit your needs and keep your valuables and home protected as best as you can.
When it comes to homeowner's insurance, in most cases you will pay your deductible before receiving your insurance benefits. Make sure to fully understand your insurance policy so that you know what is covered and what is not. Your protections offered by your insurance coverage serve as a financial safety net when the unexpected occurs. Speak with a local agent at Wottowa Insurance Agency for questions or if you want free insurance quotes about homeowner's coverage options for you.
Motorcycle, Boat & ATV Insurance Belleville, IL
Keep your toys protected with Wottowa Insurance Agency's coverage options. We provide insurance coverage for your boat, motorcycle and ATV, so you can enjoy the freedoms of the road and water, knowing your investment is well protected. For more information about how we can help protect your assets, give us a call today and speak with an agent!